Kind-hearted parent donates over 60 Christmas gifts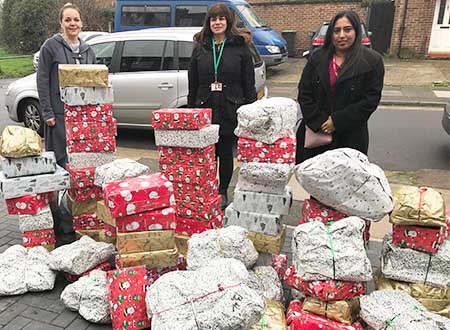 Rolanda is a parent at one of our schools and she has kindly donated over 60 Christmas presents with the help of donations from her family, friends and neighbours.
The presents were collected by members of the Community Outreach team and will be donated to each school across the trust.
In the season of giving, it's great to see a parent and members of the community coming together to donate presents for the school.
We are very grateful to have such thoughtful parents.