Supporting your child with their fears and worries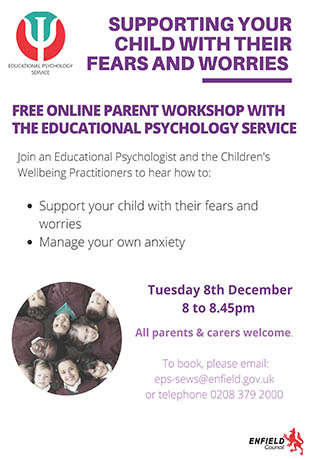 The Educational Psychology Service will be holding a free workshop on Tuesday the 8th of December from 8pm – 8:45 pm.
The workshop will be led by an educational psychologist and well-being practitioners who will discuss how parents can support their children with fears and worries. 
The workshop will also touch on how parents can manage their own anxiety. 

To book, email [email protected] or call 0208 379 2000