Enfield Council leader visits Cuckoo Hall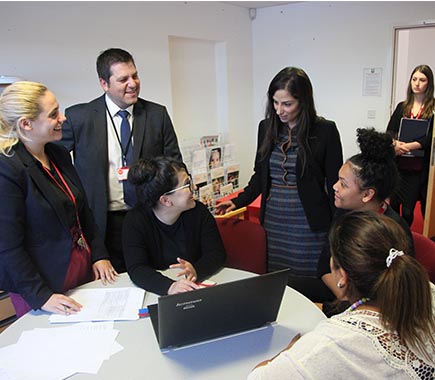 Enfield Council leader Cllr Nesil Caliskan visited Cuckoo on Thursday.
She had heard about our very successful Read Aloud initiative and was briefed on how we are encouraging all our families to read aloud to their children for 15 mins every day.
Cllr Caliskan was especially keen to hear first-hand about theexcellent GCSE results at Heron Hall.

She met members of the early years team (pictured above, centre), popping into one of their planning sessions.
Cllr Caliskan spent nearly 2 hours with us and also met with a teaching assistant Lina Fiore, visiting her classroom.

She is also one of our local ward councillors and thought we were undertaking important outreach work with the community.