Free online cycling course for parents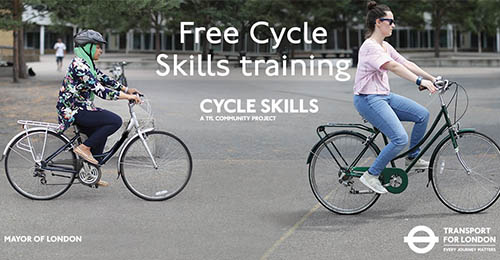 Bike riding has become a very popular activity for families to do together.

Transport For London has a free course available, which can help you cycle more confidently and safely as well as assist more experienced riders to learn some new skills.

Halfords is currently offering a 15% discount code for those who complete the Online Cycle Skills course.

If you are interested, click here . You can also see the course modules below.
1. Get ready to ride - gives you tips on getting you and your cycle ready for the road including basic maintenance and road handling skills
2. First time on the road - shows you how to cycle safely and responsibly and includes tips on setting off, road positioning and stopping safely
3. On the road again - helps to get you cycling again with advice on traffic lights, roundabouts and junctions, and how to share the road safely
4. Cycling with children - gives you advice on cycling in a group