Kind hearted parent's knit blankets and toys for babies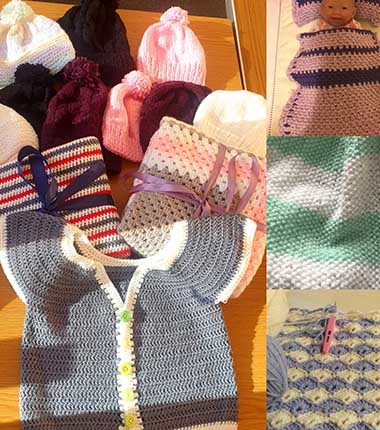 The Creative Hands Knitting class and Crochet group, organised by the Community Outreach Team has been meeting up virtually to continue with their wonderful knitting creations.
Parents have made toys, hats, shoes, and some amazing jumpers. 
In these difficult times, our thoughtful parents have also been making handmade blankets for Project Linus UK. They are a volunteer organisation who "provide a sense of security and comfort to sick and traumatised babies, children and teenagers through the provision of new home made patchwork quilts and knitted blankets, and give volunteers across the UK the opportunity to contribute to their local community".   

They have made over 5 blankets thus far and are continuing to make more for the charity. 

Juliet Demetriou, from the Community Outreach team, said: "I am so proud of our parents. It is typical of them that they are always thinking about others and what they can do to support other families and their children."

Project Linus

Project Linus began in America in 1995 when Karen Loucks saw a newspaper article showing how much a comfort blanket had helped a child cancer victim. She decided to organise blankets for her local children's cancer unit and started spreading the word. 

Since that time several million blankets and quilts have been delivered worldwide. The organisation began in the UK in March 2000 as a result of a Birmingham quilter's desire to help children in need. They now have a large network of volunteers across the UK who donate their time and skills to create beautiful blankets and quilts.

You can view their website here.