PPE refresher session for our school cleaners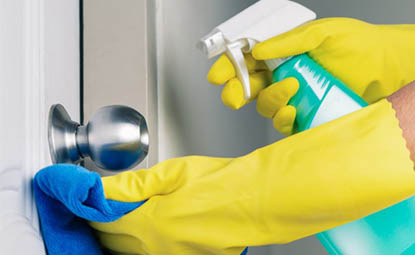 During the half-term break, we held a refresher session for our much valued cleaning staff on using personal protective equipment (PPE).
This extra session was extremely effective and emphasizes our ongoing commitment to safeguarding our students and staff during these unprecedented times.
In this session, our cleaning supervisor Kelvin discussed the correct procedures of using PPE effectively, colour coding of cloths, use of mops and buckets, and the most efficient way of mixing cleaning chemicals.
It was a helpful refresher session to ensure we continue our ongoing commitment to the safeguarding of students and staff.
Thank you to the school cleaning team who work extremely hard and play a critical role in keeping the schools safe for everyone.