Free online parenting forum.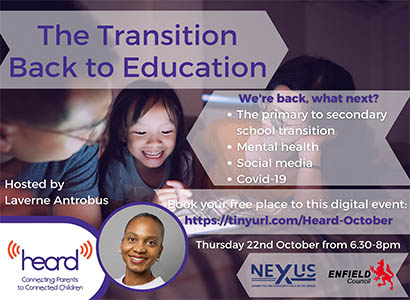 A free online parenting forum will take place on Thursday 22nd October from 6:30 pm – 8 pm.
In this forum, a panel of experts will be offering advice and support for parents during the current pandemic.
Topics include; education, primary to secondary transition, mental health, covid-19, and social media.
If you are interested, click here.