Stunning mural at Heron Hall!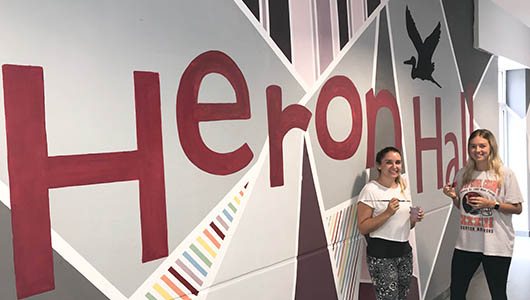 Last week saw the Head of Art Josie Johnson and drama teacher Abbie Regelous apply the finishing touches to a brilliant mural in the school corridors.

We caught up with Josie who told us that the project started at the beginning of lockdown in March.
"We've only just finished it this week actually! We wanted to create a 'Heron Hall Community' space and the wall opposite reflects that as they have painted blank colourful faces".
"Come September they will be able to form their own identities on top of these faces through drawing or writing".
A brilliant idea to help bring out the creativity in our students.