Celebrate national school sports week at home with your children!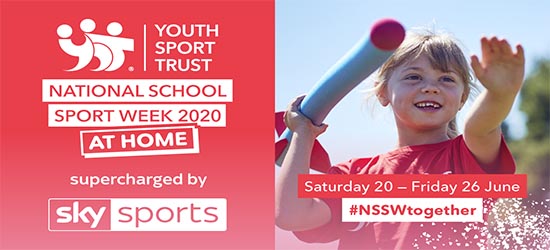 Youth Sport Trust and Sky Sports have teamed up to bring the nation together this summer with a national school sports week from home. 

It will take place from Saturday 20th June – Friday 26th June. 
The purpose is to try and unite schools, families, friends and neighbours through the power of sport by competing in a series of virtual sporting challenges. 
To register or find out more information, click here.