How to make delicious scones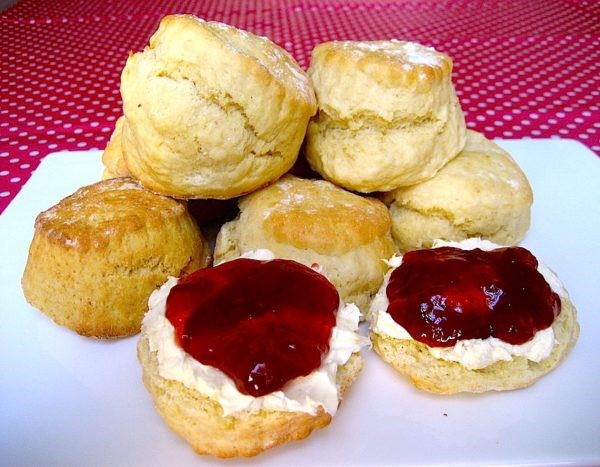 Learn to make delicious scones.

Ingredients that you will need:
225grams self-rising flour
55grams margarine
25grams sugar
25grams sultanas (if you like)
150ml milk
Pinch of salt
Method: here's how to make them.
1.    Pre-heat the oven, 220c/gas mark 7. Children need to ask an adult to do this for them.
2.    Mix together the flour and salt, then add the margarine, rub together with your finger tips to resemble bread crumbs.
3.    Next add the sugar, sultanas and milk to make a soft dough.
4.    On a floured work surface knead the dough lightly. Pat it out to roughly 2cm thick, with your hand.
5.    Use a small round cutter or a cup if you don't have a cutter to cut out the scones. Continue until you have used all the dough.
6.    Brush the tops with a little milk.
7.    Bake for 12-15 minutes until risen and golden.
There you have it. Delicious scones. Enjoy warm with jam or just some butter.